Pete Shelley, frontman for groundbreaking punk outfit the Buzzcocks, passed away on December 6 in Estonia.
Buzzcocks lead singer Pete Shelley has died aged 63 of a suspected heart attack.
Shelley, whose real name was Peter Campbell McNeish, was born in Leigh, England.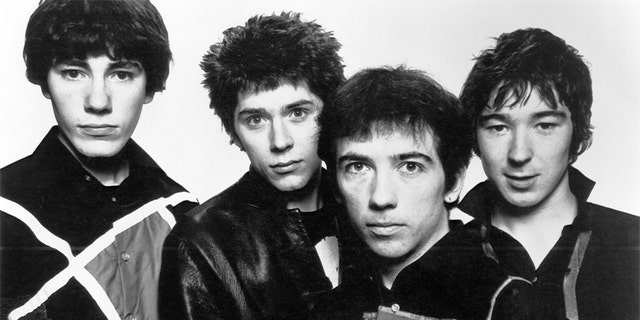 Buzzcocks John Maher Steve Garvey Pete Shelley and Steve Diggle
The most recent formation of the band consisted as Pete Shelley on vocals and guitar, Steve Diggle, on vocals and guitar, Chris Remmington on bass and Danny Farrant on drums.
The Buzzcocks formed in the mid-70s, and became known for their catchy songwriting as well as their business saavy, forming their own label, New Hormones, when independent artists were still an anomaly. It was a true honour to have them play with us this year in Belfast. The full-lengths spawned a series of songs that made the U.K. Singles Chart, including "Orgasm Addict", "What Do I Get?" and "Ever Fallen in Love (With Someone You Shouldn't've)". His final full-length album was Cinema Music and Wallpaper Sounds, a solo album released back in 2016. The album's title track was banned by the BBC for "explicit reference to gay sex", though it enjoyed commercial success in Europe and North America. And Pete Shelley was an awesome songwriter.
BBC News cited music critic Stephen Thomas Erlewine as saying the band was "inspired by the Sex Pistols' energy, yet didn't copy the Pistols' angry political stance".