The 51-year-old, known as "Gazza", was arrested after a train journey in northeast England in August, but was later released pending a police investigation into the incident.
British Transport Police on Monday said former England football star Paul Gascoigne was charged with "one count of sexual assault by touching".
Writing on Twitter, Gascoigne said: "Hi as u know ive been charged with a sexual assault from 4 mths ago plus the police who charged me asked me for selfies & an autograph?"
"Paul Gascoigne was charged via postal requisition with one count of sexual assault by touching, contrary to Section 3 of the Sexual Offences Act 2003".
"The charge relates to an incident on board a train on 20 August this year".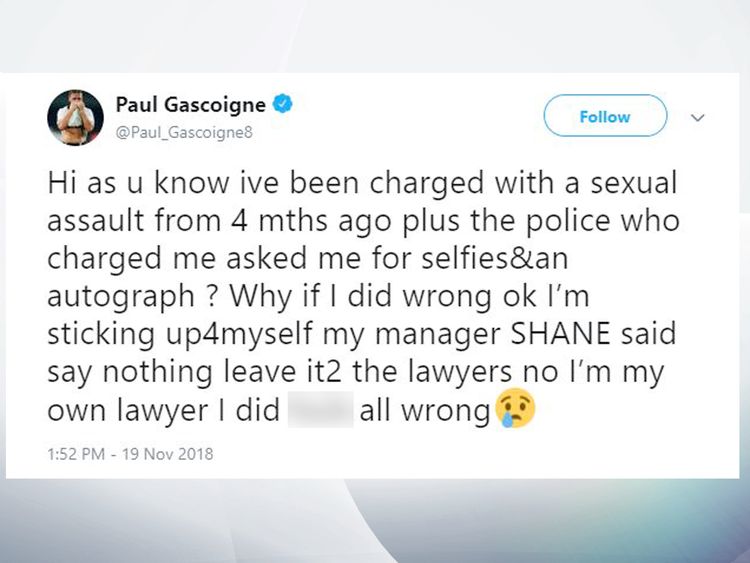 Image Paul Gascoigne tweet
He added that he had stepped in to comfort a woman after she was called "a fat cow".
After leaving his hometown club Newcastle United in 1988, he enjoyed success at Tottenham Hotspur, Lazio and Rangers.
He is due to appear in court on December 11.
Gascoigne was capped 57 times by England in a 10-year global career which spanned from 1988 to 1998 and he helped his country reach the semifinals at the 1990 World Cup.