Archaeologists have discovered traces of a Viking ship buried beneath a field in Norway, a rare find that could shed further light on the lives of Vikings. The discoveries were made by archaeologists from the Norwegian Institute for Cultural Heritage Research (NIKU) with technology developed by the Ludwig Boltzmann Institute for Archaeological Prospection and Virtual Archaeology (LBI ArchPro). "There was one king or queen or local chieftain on board".
There are indications that the ship's keel and floor timbers are preserved in the grave.
NIKU's motorized radar scanner drives past the burial mound.
"This find is incredibly exciting as we only know three well-preserved Viking ship finds in Norway excavated long time ago", Dr Knut Paasche, Head of the Department of Digital Archaeology at NIKU and an expert on Viking ships, said in a statement.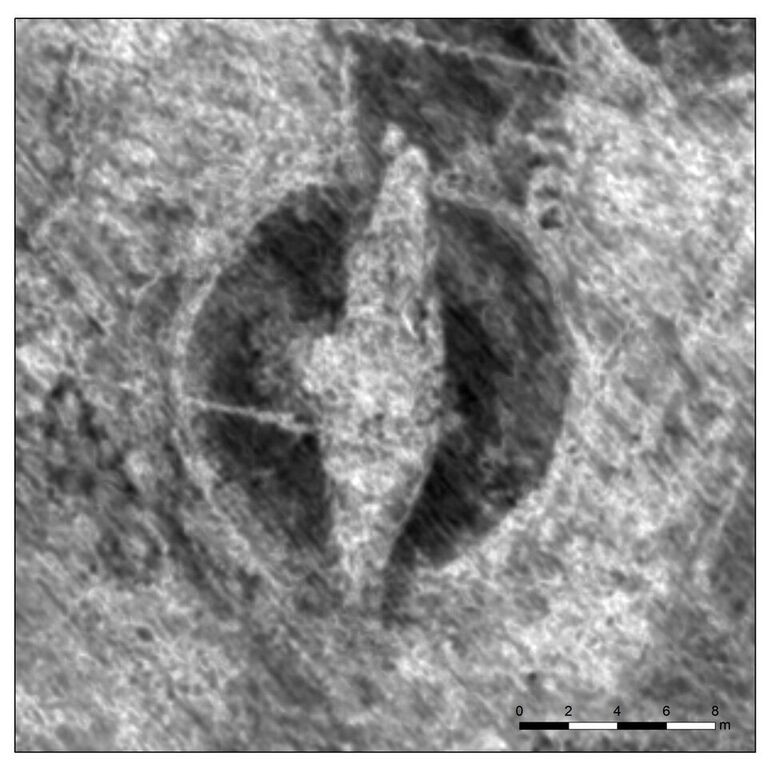 The outline of the Viking ship can clearly be seen in this image from the radar data
"This new ship will certainly be of great historical significance as it can be investigated with all modern means of archaeology", says Paasche in the press release. The digital visualization revealed a large, possibly well-preserved ship, 20 metres long, encased in a complex of at least eight other burial mounds, beneath which lay five longhouses.
The boatlike shape was detected about 50 centimetres underground in a tumulus, a burial mound, with the use of a ground-penetrating radar in Halden, a municipality located southeast of Oslo. Curry at National Geographic cautions that while the ship may be an archaeological goldmine, it probably is not a real goldmine.
A research proposal is in the works to use non-invasive techniques to continue studying the site, and maybe eventually even dig up the ship.
The researchers say the ship burial is not an isolated find; rather it exists as part of a larger Viking-age cemetery, which was created "to display power and influence". It's likely the once-prominent burial mound was looted centuries before farmers finally toppled the hills in the 19th century.