On Tuesday, the company unveiled plans for its latest game console, The PlayStation Classic.
Dubbed the PlayStation Classic, the new console shares the design of the original Playstation that launched in 1994, but is considerably smaller.
Of course, the biggest selling point is the games, which include Final Fantasy VII, Tekken 3, Wild Arms, and Ridge Racer Type 4.
"PlayStation Classic is a flawless fit for nostalgic PlayStation fans that enjoyed playing the original PlayStation as well as gamers new to PlayStation who want to experience classic PlayStation games from the 1990s", Sony said in a statement.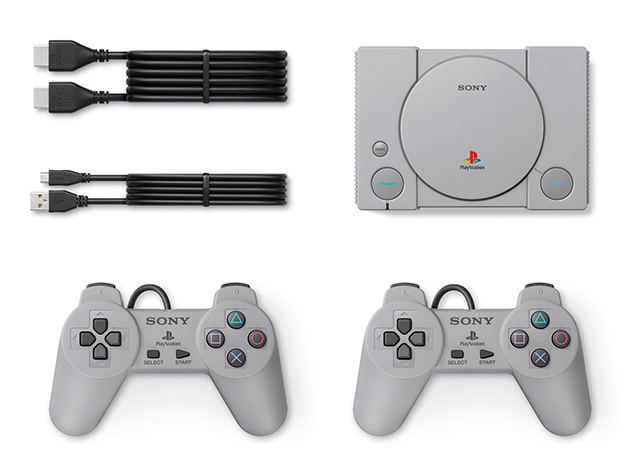 The Play Station Classic comes with HDMI ports and replica controllers
Following in the footsteps of Nintendo and its phenomenally popular NES and SNES "Classic Mini" consoles, the PlayStation Classic is an adorable shrunk down version of the original machine which connects to modern TVs via HDMI and is powered by USB.
The mini console is approximately 45% smaller than the original, Sony said, and it has similar controllers and packaging. For that price, customers will get the system and two controllers.
Sony's original PlayStation quickly dominated the home video game market after its release in 1994, with the compact disc technology allowing for games with richer graphics. It was also the first console in history to ship 100 million units worldwide.
The PlayStation Classic will come pre-loaded with 20 iconic titles from the PS One era and is set to release December 3.