ASTON MARTIN may have to suspend production if Theresa May fails to strike a Brexit deal with Brussels, its boss warned yesterday. Chief Financial Officer Mark Wilson told the committee, because the Gaydon, England-based luxury-vehicle maker produces cars exclusively in the United Kingdom.
'Typically for us, our product cycle is seven years long, ' continued Wilson.
"We're a British company, we produce our cars exclusively in Britain and will continue to do so".
He said: "Rectifying to the new type-approval - be that federal, United States or Chinese type approval - or even trying to retroactively apply to use the European type approval would mean stopping our production".
Every auto manufacturer in the United Kingdom must be approved by the Vehicle Certification Agency, which enables sales throughout the Single Market. "Without VCA type approval it really is a stark picture for us", he said.
Currently VCA approved cars are able to be sold across the European Union thanks to the UK's membership.
Mike Hawes of the Society for Motor Manufacturers and Traders said certification was also important for European carmakers.
Without a UK-EU deal, that validity would cease for new cars from March 2019.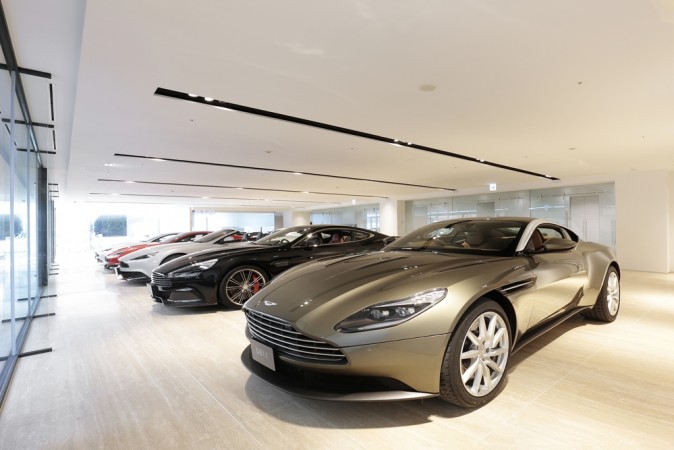 Aston Martin Tokyo Aston Martin
All three executives called for clarity on a transition deal with the EU.
Patrick Keating, Honda Motor Europe's government affairs manager, told MPs it would take his company 18 months to get its systems ready for new customs procedures for exporting to Europe.
Mr Keating said Honda imports two million components every day from the Continent on 350 trucks and has just one hour of stock on its shelves.
Every 15 minutes of delay at customs would cost the company £850,000 a year, although Mr Keating admitted the figure was not "scientific". "March 2018 is where we would want clarity around transition".
Investment had been averaging £2.5bn a year but fell to £1.6bn in 2016 and is headed to be less than £1bn this year, with anecdotal evidence of auto companies "sitting on their hands", said Mr Hawes.
He said scrapping the agreement would have the "semi-catastrophic effect of having to stop production".
He warned that should Britain walk away without a deal, the public could see price increases of around £1,500 per vehicle.