Professor Jan Alexander, the senior author from the Norwegian Institute of Public Health, said: "Our investigation revealed for the first time that maternal mobile phone use may actually have a positive impact". "However, the other side of the coin is that is important to investigate if there are any health effects related to exposure to electromagnetic fields during critical developmental periods, such as the intrauterine life and early childhood".
"Our findings do not support the hypothesis of adverse effects on child's language, communication and motor skills due to the use of mobile phone during pregnancy", said the study's lead author, Dr Eleni Papadopoulou, of the Norwegian Institute of Public Health.
The likely reason behind this is that women who speak more on the phone tend to talk more to their children, hence expanding their vocabulary. Dr Papadopoulou said mobile phone exposure to unborn babies and rodents can not be compared. The mothers have to fill in some questionnaires during their pregnancy regarding how much they used a mobile phone.
As per the study, children of mobile phone users as opposed to mothers who reported no mobile phone use had a 31 percent lower risk of having moderate language delay, 27 percent lower risk of having lower sentence complexity and 14 percent lower risk of incomplete grammar at age three.
'The beneficial effects we report should be interpreted with caution due to the limitations common in observational studies, but our findings should at least alleviate any concern mothers have about using their mobile phone while pregnant'.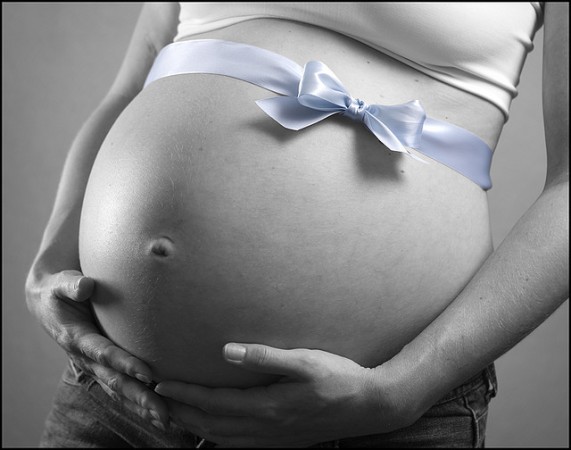 PregnancyMeagan Flickr
In fact, the research found that these children were better at communicating when aged three or five.
Mobile phone usage at the time of pregnancy shows benefits rather than disadvantages. More specifically, mobile phone use in pregnancy was associated with lower risk of the child having low language and motor skills at 3 years of age. Now the study states that these radiations are not linked up with neurodevelopment.
The research goes on to say: "Women who talk a lot using their cell phones might also talk a lot to their child, explaining the association between heavy phone use and lack of reduced sentence complexity in the children".
Experts think that heavy phone users chat more to their tots after birth, disproving claims that parents' mobile use is bad for kids.